Esperanto-Stacio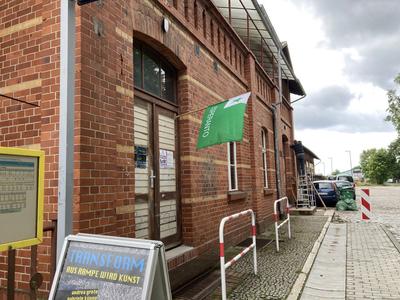 The event takes place at the Esperanto-Stacio, an international meeting place in the train station of Halbe, in a nature reserve south of Berlin.
How to reach the Esperanto-Stacio?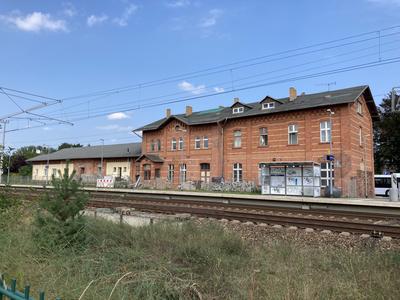 Train: just search for "Halbe" on bahn.de. (or via the app "DB Navigator"). There's a direct train from Ostkreuz (Berlin) to Senftenberg, which runs once an hour and takes 38 minutes to reach Halbe. Because we're meeting in a renovated train station, when you arrive, you'll have already arrived!
Plane: it takes an hour from the brand new Brandenburg-Berlin Airport and the train runs once an hour with a short layover in Schöneweide. Take the S45 light rail or RE7 train to Schönewiede and from there, take the RB24 to Halbe.
[If you want to save time, you could also take Uber, which would cost €65 for a 35-minute ride.]